About LakeMom
I am a mom to 3 girls – 20, 12, and 10. So my world gets a little crazy sometimes (ok, a lot crazy!). When my oldest became a teenager – I found that humor was the best thing to use to get through the everyday struggles!
I still use my humor to keep everyone for getting too "serious" about the day to day "problems".  I also discovered that I really needed to use my humor when it came to motherhood. There are many times my children don't "get" my humor but that is ok – I felt better with less stress therefore I am a better mom for them. My three children – all girls – range in age from elementary age to college age so I am going through most of the stuff that encompasses motherhood. I use humor to help them and myself to get through life.
I am a mom that is realistic and practical but likes to use humor to survive the world of motherhood. I enjoy sharing humor with my children and to teach them that they can look at the world and see the humor in it. I am Using humor to survive since 1989…Just a mom…trying to survive being a mom…with a little humor. I want to help other moms find a little humor in their life and be able to share it with their children. I want to show moms how to share humor with their children and still maintain the parent role. Mom gets the unpleasant task of being the displinarian most of the times and we need to break out of that mold and show our children that we can see the humor in our every day lives. My goal is to share with my readers some great ideas, tips, reviews to make our lives easier as a parent … with a little humor.
Here are some groups that I am a part of! They are a lot of fun! You should check them out!
These are some blog hops I participate in. Join the hopping fun!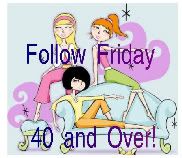 Please contact me @: LakeMom@SurvivingMotherhoodwithHumor.com.